FERD's LIST 2017 Honourees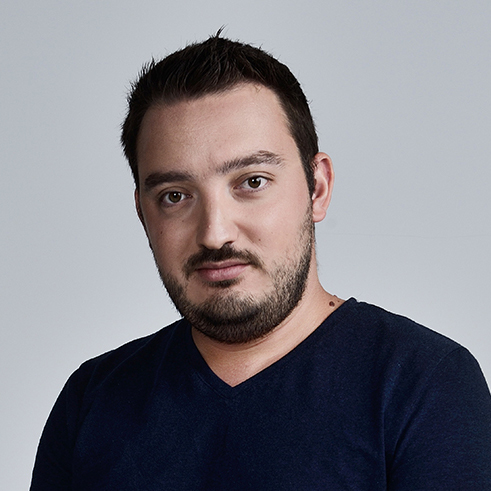 Boris Kolev is one of the most successful young entrepreneurs in Bulgaria. He started his entrepreneurship career on the age of 13 at the Junior Achievement Student Company program in high school. Right at the age of 18, he founded his first company 'JT International'. His rapid success in the marketing innovations sphere got the attention of world business media and at the age of 19, the Business Week Worldwide Magazine ranked him in the top 3 of 'Europe's Best Young Entrepreneurs for 2007'.
Currently Boris runs a group of 4 companies in the digital and software innovations sphere as well as 2 non-profit projects and recently founded a new local tech VC company, supporting and investing in the local startup ecosystem. One of his latest projects 'DigiMark' is ranked among top 5 fastest-growing tech companies in the country for 4 years in a row. DigiMark has grown quickly from small local mobile development startup to a global tech company with locations in Sofia, Porto, Utah, New York and San Francisco.
As a personal cause in the last 9 years Boris is investing his free time, funds and efforts for the non-profit organization CSR Bulgaria, which is helping the Bulgarian businesses to implement corporate social responsibility and sustainable development strategies, achieving great impact in the Bulgarian society trough more responsible business practices.
In 2016 Boris founded the tech VC company 'DigiMark Ventures' which has currently invested in 8 local startups in the sphere of Education, Healthcare, Biotech and AI. In 2013 Forbes magazine puts Boris in the first '30 under 30' list of the young Bulgarians with greatest potential.
www.digimark.bg
Mobile Applications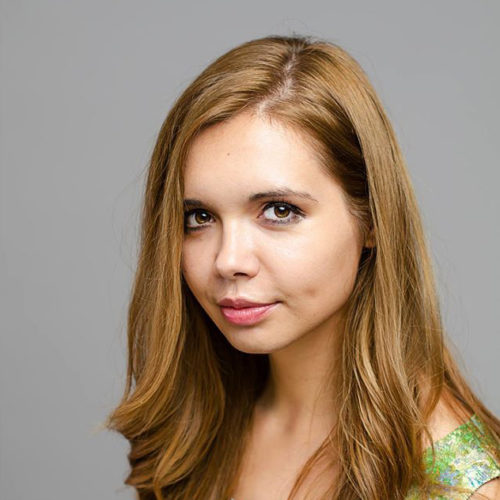 Claudia, an European awarded young entrepreneur from Romania, has received in 2015 her international recognition by winning the Young Leonardo Award in the category Trans-Generational Learning offered by HRM Research Institute under the patron of European Commision.
In March 2014 Claudia was included in the Top Forbes Romania "30 under 30", being recognized as one of the next Romanian young leaders due to her great involvement in children's education, positive attitude and creativity.
In 2012 she made her appearance on the Romanian version of Dragons' Den . She began her award winning career on 2012 when she won the first prize of the national Romanian competition "Start! Business 2012" organized by Junior Achievement.
Being dissapointed in what school offered her she has decided that she can do more by working as a volunteer. That experience was what she needed to discover her talents, passions and inspiration.
In the present, together with her team, Kidster delivers high level educational programs for children aged 8 to 14. Their focus is on technology, foreign languages and personal development activities. She coordinates corporate educational programs and she develops her free resources platform of activities, books recommendations and games for families. Until now she reached thousands of children in Romania and more will come in the following years.
"I'm the most curious person I know and I think is one of my best skills. Sometimes I feel like a detective when I have to solve some challenges for my company. Through my activities I want to inspire people to keep learning, be generous and be kind. We can do everything we can dream of, and even more."
www.kidster.ro

Education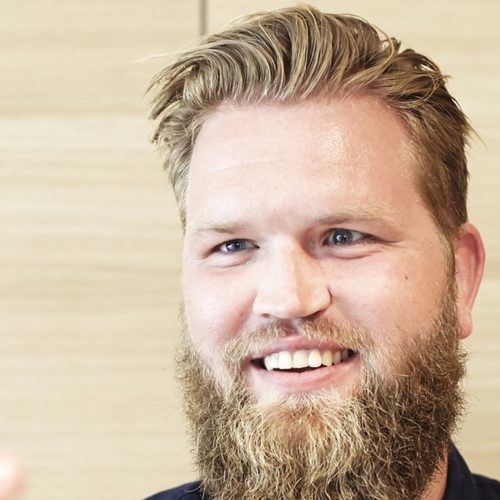 Be My Eyes is a simple but powerful app enabling the blind and visually impaired to 'see' through the eyes of sighted volunteers via a smartphone.
"I participated in JA Company Programme where I founded our first start-up that still exists today.
My passion is innovation, personal development, changing paradigms, people and the adventures of life.
This is closely linked to my childhood. Without sharing stories about how I learned to ride a bicycle and how I believed a "goal kick" in soccer actually meant kicking the goal frame, I will briefly address it:
There is no ordinary childhood; however mine was very close to an average lovely Danish childhood: I played sports, ate ice cream, I lived surrounded by playgrounds, green trees, and friends. At the age 13 I was diagnosed with cancer for the first time and here my ordinary childhood stopped.
Fast-forward: 5 years, numerous treatments and surgeries later. I had beaten cancer twice and now consider the cancer being one of the best things that happened to me – besides surviving it. It gave me perspective, a positive approach and a love of life at a very young age.
This approach to life and skill set led me to be absorbed in the world of innovation and entrepreneurship where core skills like adaptability, positive thinking and creativity are very similar to the 'lessons learned' from surviving cancer.
Now - at the early stages of my career I use this skill set in creating businesses, helping entrepreneurs and to motivate others. I have been part of the JA alumni network for 10+ years and the community is a key ingredient in my entrepreneurial journey.
JA was the igniting spark to start my journey. I met young likeminded early stage entrepreneurs who showed me that you can make it even at a young age."
Christian recently participated as a jury member in JA Europe's Social Innovation Relay Global Final in June 2017. He continues to be an inspiration to the JA network.
www.bemyeyes.com
Social Entrepreneur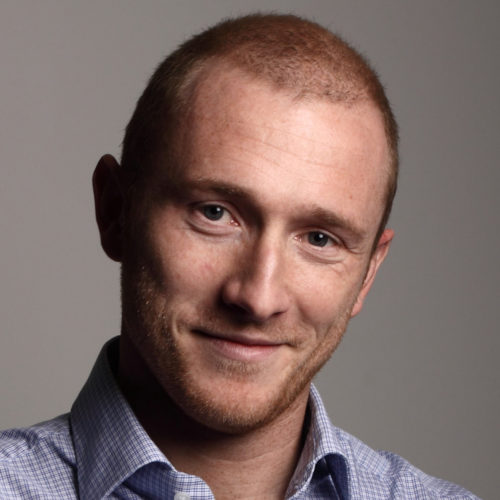 Chris Slater helped turn Simply Business from a tiny start-up company into one of the UK's largest online business insurance providers in less than ten years. He is now on a mission to change insurance for all small businesses across the world driving their first international business outside of the UK; launching the business in the US in the fall of 2016.
Co-founding and launching a new way for small businesses to get protected in 2005, he has been a driving force behind the company becoming the leading insurance broker for small and medium sized UK businesses. The firm has been phenomenally successful, generating annual revenues of over £60 million, recently selling for £400m to Travelers , and currently insuring over 435,000 customers across the UK.
Today Simply Business employs more than 450 people across its London and Northampton offices, has a growing team of over 30 people in Boston, Massachusetts, and has won the Sunday Times Best Company to Work For in both 2015 and 2016. Most recently the business has achieved B-Corp accreditation, enshrining the social and environmental values the business has been built on in creating a new force for good within the corporate landscape.
Now responsible for developing Simply Business' expansion into new markets, Chris is primarily focused on launching the US business, looking to harness the same capability of a group of lean product development specialists and commercial team, an agile development platform and an award-winning operations team that has delivered success in the UK, to
deliver a great customer proposition to the US small business community. The launch is imminent.
Prior to working at Simply Business, Chris worked in a number of roles at Royal & SunAlliance, including a role on the MORE TH>N launch team, and he currently invests in and advises to a number of start-ups across a range of sectors, as well as advising and supporting a number of charitable ventures including the UK's largest enterprise education charity, Young Enterprise. Chris holds a BA in Economics from University of Liverpool and an MBA from Cass Business School.
Chris shared his experience of the JA Company Programme in UK with Young Enterprise: "With start-ups you're dealing with similar challenges that you face during Young Enterprise. You've got to profile your customer base, do market research, get backers, get the business operational and come up with a brand. Young Enterprise whetted my appetite for business (...). It taught me some important lessons about the dynamics of people in a business."
www.simplybusiness.co.uk

Financial Services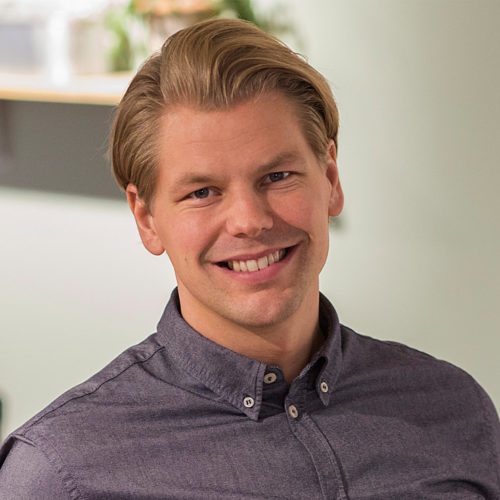 Erik founded Quinyx with the idea to develop one of the first fully cloud based Workforce Management solutions. Over the years Quinyx has grown to become the market leader within SaaS Workforce Management serving industries such as Restaurant, Retail, Gyms, Call Centres and hotels. The web service today has over 250,000 active users all over the world and the business has over 100 employees spread across offices in Sweden, United Kingdom, Germany, Norway, Denmark and Finland.
Quinyx has been appointed one of the fastest growing companies in Europe by the newspaper Dagens Industri's Gasell-competition with 600 % organic and profitable growth 2010-2014.
Erik has been mentioned as one of the most promising young entrepreneurs in Europe by BusinessWeek and is a frequent speaker on topics such as start-ups and SaaS. He has received numerous awards, for example Entrepreneur of the Year by Founders Alliance and International Growth Award by Ernst & Young.
www.quinyx.com
Wokforce Management
Over the 12 years before founding Hotjar, David generated hundreds of millions of dollars in growth consulting fast growing startups and fortune 500 firms.
He has built multiple teams, developed brands and run hundreds of tests for his clients… spanning across 19 languages, 12 currencies and 13 industries.
Today Hotjar is used on over 220,000 sites and is one of the fastest growing analytics startups in the world.
David participated in the JA Company Programme in Malta in 1998, he was Managing Director of the JA Company 'Omicron', winner of National and European Competition.
"Looking back, I now realise that participating in Junior Achievement Young Enterprise was the beginning of everything for me. It changed my path. It landed me jobs with amazing bosses that made me the CEO and business owner I am today."
www.hotjar.com
Web Analytics
Looking back to their Junior Achievement experience
...
"This experience changed my career and my future because it pushed me to develop an international vision of my business.
If it weren't for the Junior Achievement programme I don't think I would have been so successful, have developed my skills that fast, I probably did not have the support and the business network needed for the organisation."

Claudia Suhov

Founder & Creative Director at Kidster
"What was really important to me was to get the opportunity to run a company in high school and to get the mentors and advisers early on that could tell me the steps involved in building a business."

Erik Fjellborg

CEO & Founder at Quinyx
"Looking back, I now realise that participating in Junior Achievement programme was the beginning of everything for me. It changed my path. It landed me jobs with amazing bosses that made me the CEO and business owner I am today."

David Darmanin

Founder & CEO at Hotjar
"Junior Achievement was the igniting spark to start my journey.
I met young, like-minded, early stage entrepreneurs who showed me that you can make it even at a young age."

Christian Erfurt

CEO and Co-Founder of at Be My Eyes
"With start-ups you're dealing with similar challenges that you face during Young Enterprise. You've got to profile your customer base, do market research, get backers, get the business operational and come up with a brand. This experience whetted my appetite for business. It taught me some important lessons about the dynamics of people in a business."

Chris Slater

Co-Founder & CEO (USA) at Simply Business
"The first moment was the JA Student company where I learned to set my goals: If you try hard enough, you will be successful."

Boris Kolev

Managing Partner at DigiMark