Azad Ali (25) came alone to Sweden as a young migrant. The Junior Achievement programme made him believe in himself – and today, he runs a successful high-end furniture business.
---
"I often say that Junior Achievement changed my life. I thought that only those with rich parents could run a business, but JA made me realise that I could do it too – even with no money and no parents to back me up," says Azad Ali.
He is the CEO and founder of AXD Sweden, a high-end furniture company that designs and produces top-quality interior products. The company started as a Junior Achievement (JA) company and has now grown into a full-scale operation with seven employees working in a 3000-square-metre factory.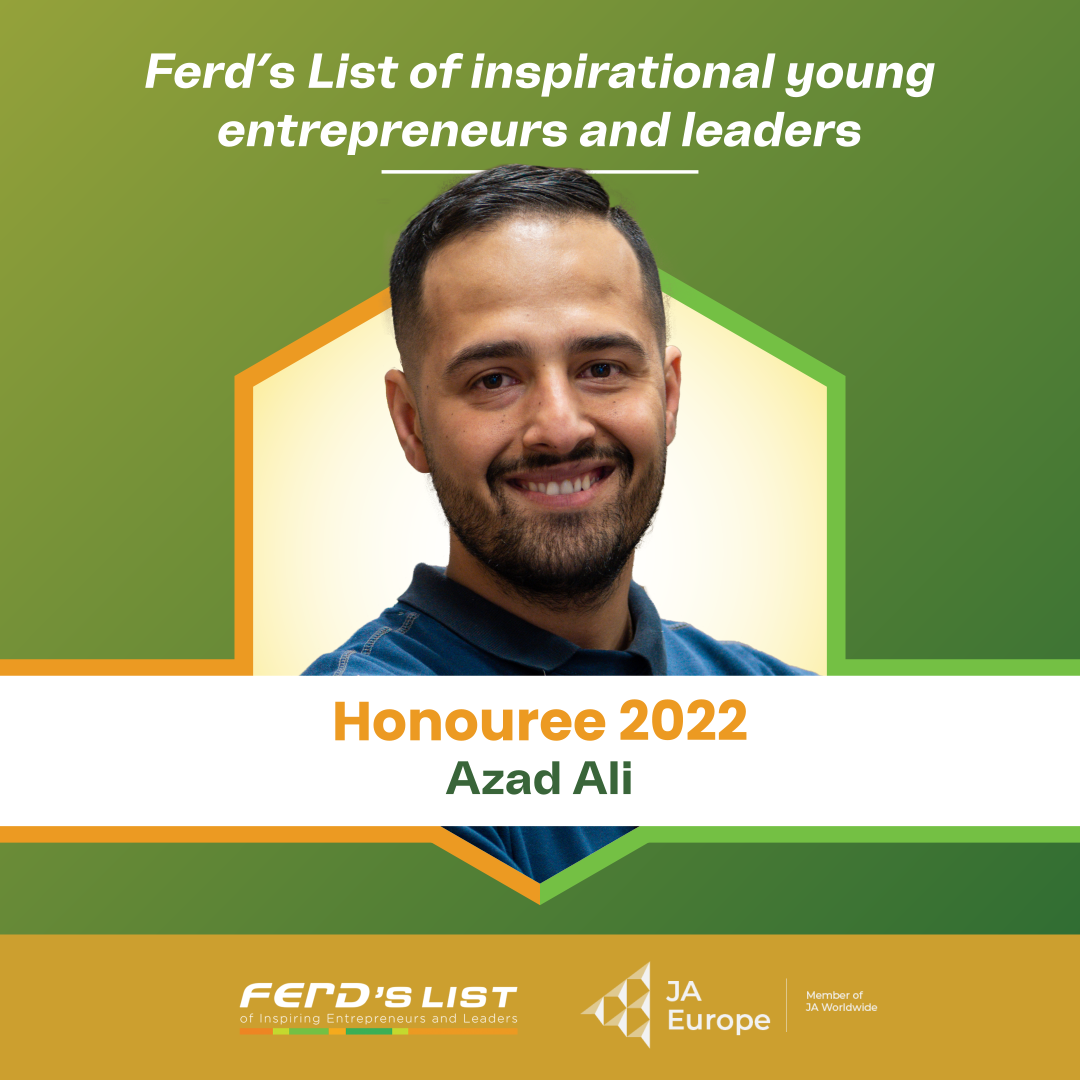 "Fantastic story"
---
Azad is one of six honourees on Ferd's List 2022 – an initiative of the investment company Ferd and JA Europe. The list aims to recognise inspirational young entrepreneurs and leaders who have participated in an entrepreneurial program of JA and who create value and lasting footprints.
Read more about the six honourees on this year's list.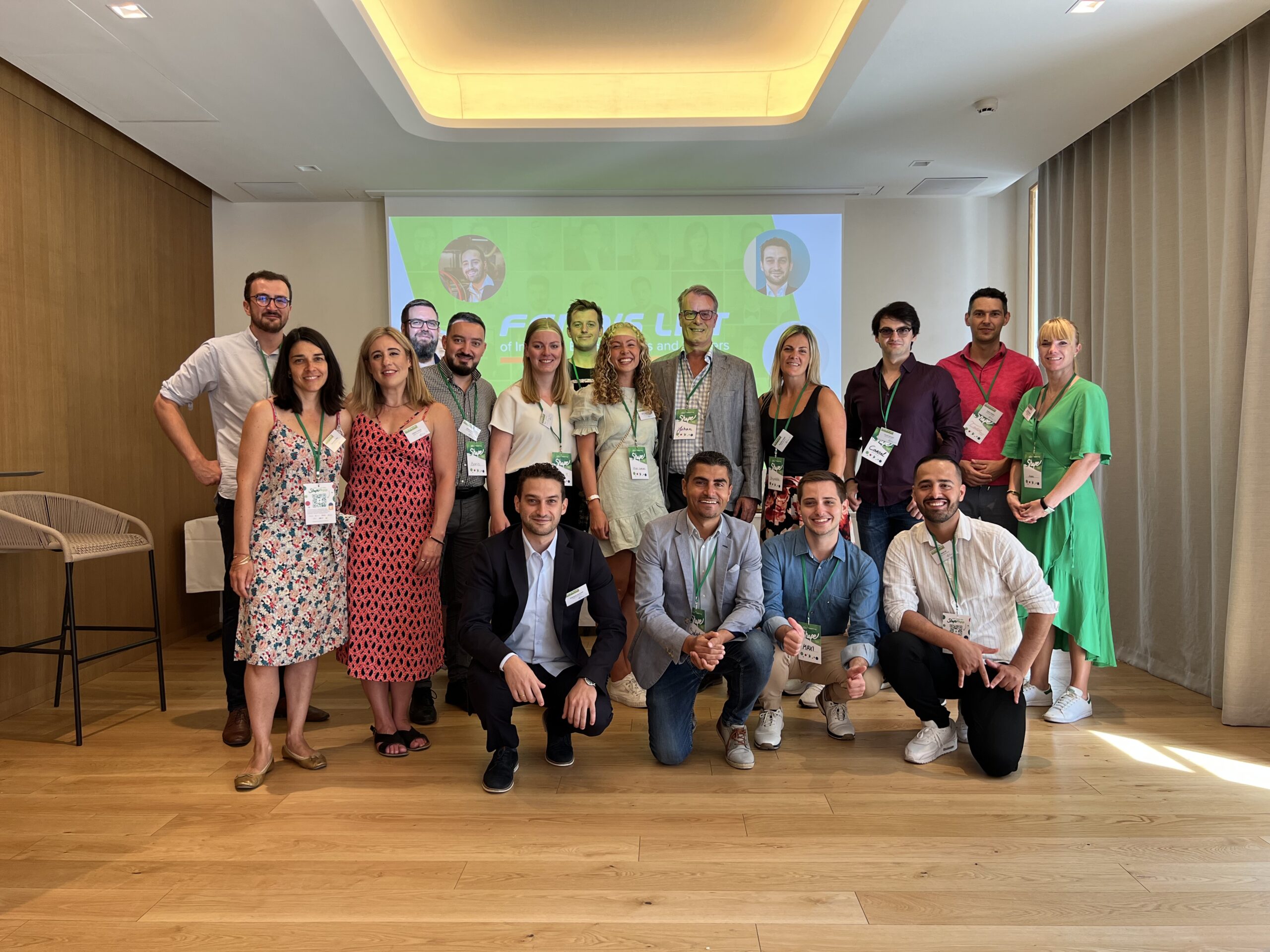 "The honourees on Ferd's List are great people who want to be part of something bigger than themselves and their own journey. The story of Azad Ali, who really made it from being a refugee to becoming an entrepreneur, is fantastic," says Johan H. Andresen.
He is the owner and chairman of Ferd and the partner of Ferd's List. Ferd has collaborated closely with JA Europe for many years – the largest European non-profit dedicated to preparing young people for employment and entrepreneurship, inspiring millions of people through core programs and activities.
Learn more about JA Europe.
"It feels amazing to be on Ferd's List. I've worked hard the last few years, and this feels like a pat on the back and a confirmation that I've achieved something valuable for society," says Azad.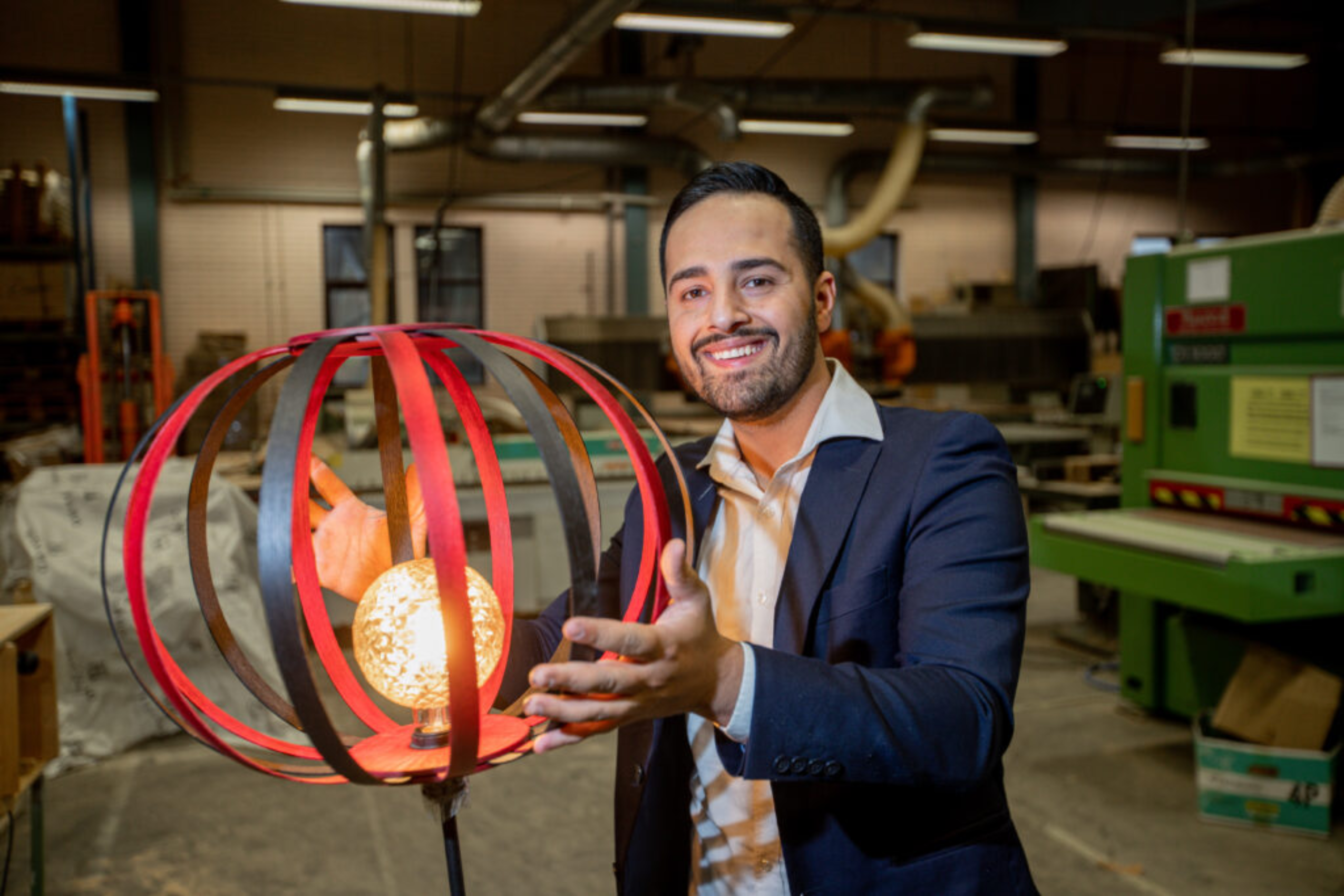 Hazardous journey to Sweden
---
Azad came to Sweden as a 17-year-old. His parents were killed by terrorists in Kurdistan when Azad was only nine years old, which forced the little boy to grow up quickly – and he fled his home country at the tender age of 13. His four-year-long journey to his new home country was filled with violence and despair and involved several shipwrecks where he was one of few survivors, and a year and a half in Greek prison due to his lack of citizenship. However, the rough years also taught Azad some important lessons.
"The journey I've been through has made me stronger, and I wouldn't have come this far without it. I've learned a lot about different cultures and people. It also made me determined to create a better future for myself and my future children," he says.
Incredible lamp success
---
After arriving in the small town of Nybro, Sweden, Azad started studying craftsmanship in high school – and was introduced to JA Sweden's Company Programme, in which he participated in 2017.
"When I started the programme, I had no idea it would change my life. I'm competitive by nature and thought that the idea of developing a product, and participating in a competition with it, was motivating," he says and smiles.
Through his mini company Trälampor UF ("Woodlamps Mini Company"), he developed a brilliant wooden lamp delivered in flat packages, in true Swedish fashion. The lamp became an incredible success and can now be found in both the home of the Swedish Prince Daniel and in the Ministry of Enterprise and Industry.
"The programme made me improve my language skills, and it forced me to knock on doors. I learned marketing, accounting, how to reach my customers and how to build networks."
After completing high school, Azad founded AXD Sweden. The production soon grew out of his apartment and now manufactures kitchen furniture, showcases, interior details and floors, among other things. The lamp can still be purchased – but exists more as a symbol of the company's start. The company has grown steadily since its launch, and they are now in the process of buying a larger location. Azad also plans to expand their furniture portfolio.
"In three years, my goal is to have 20 employees. To set goals – both small and big ones – gives me a lot of motivation."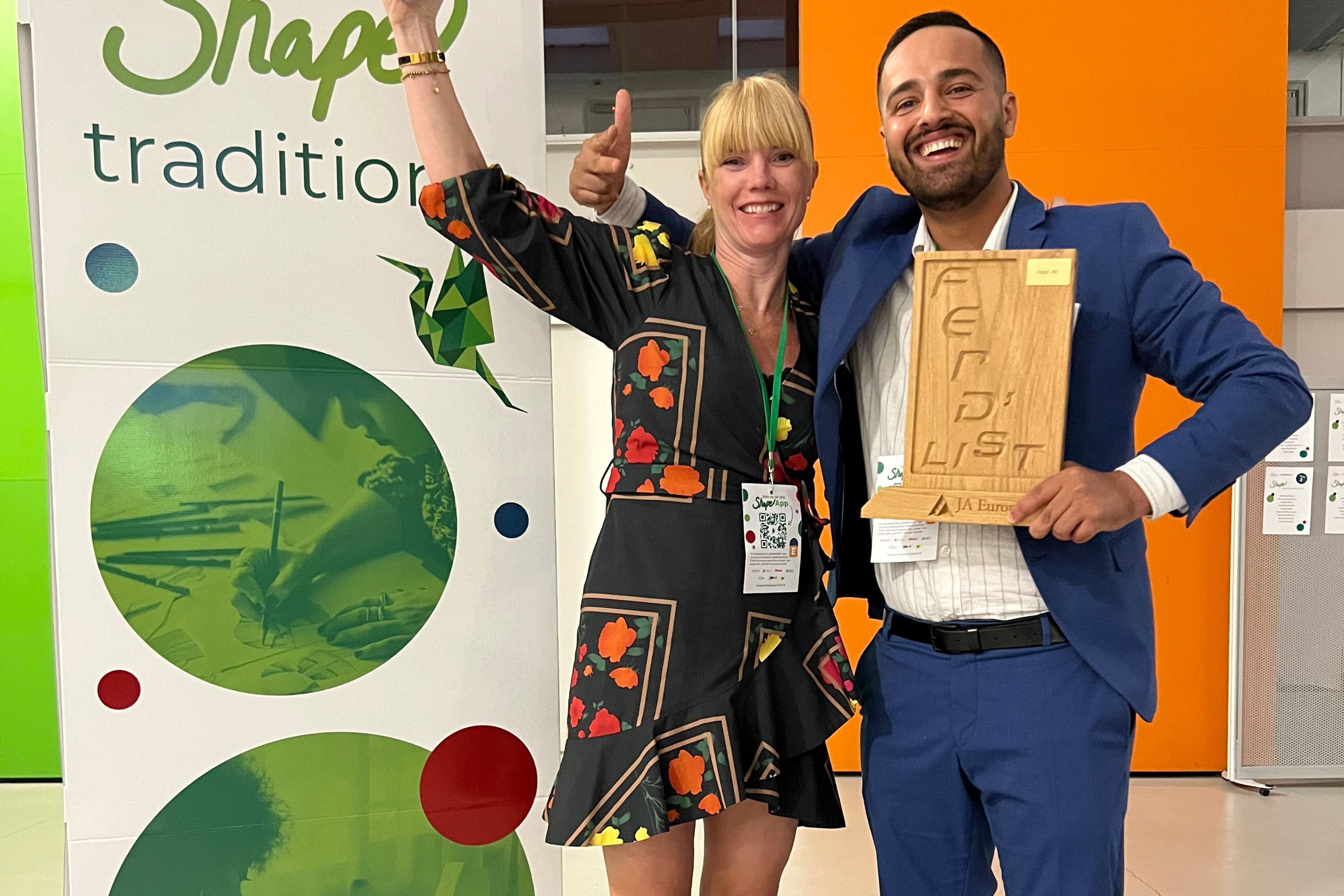 Wants to give back
---
However, growth is by no means his sole motivation.
"I have received so many opportunities – and now I want to give other people opportunities. I want to give back to society, and I want my company to grow so I can give even more back."
After his JA year, Azad worked as a teacher at his previous school for three years, where he helped students develop both their knowledge of craftsmanship and their belief in themselves. He also instructed students in JA's Company Programme.
The 25-year-old has also travelled around Sweden, lecturing about his life journey and how to become a successful entrepreneur – no matter your background.
"As a refugee, I was nearly killed several times, and I watched people die. It makes me very grateful for where I am today and what I've achieved. And it gives me the drive to keep going and keep inspiring others."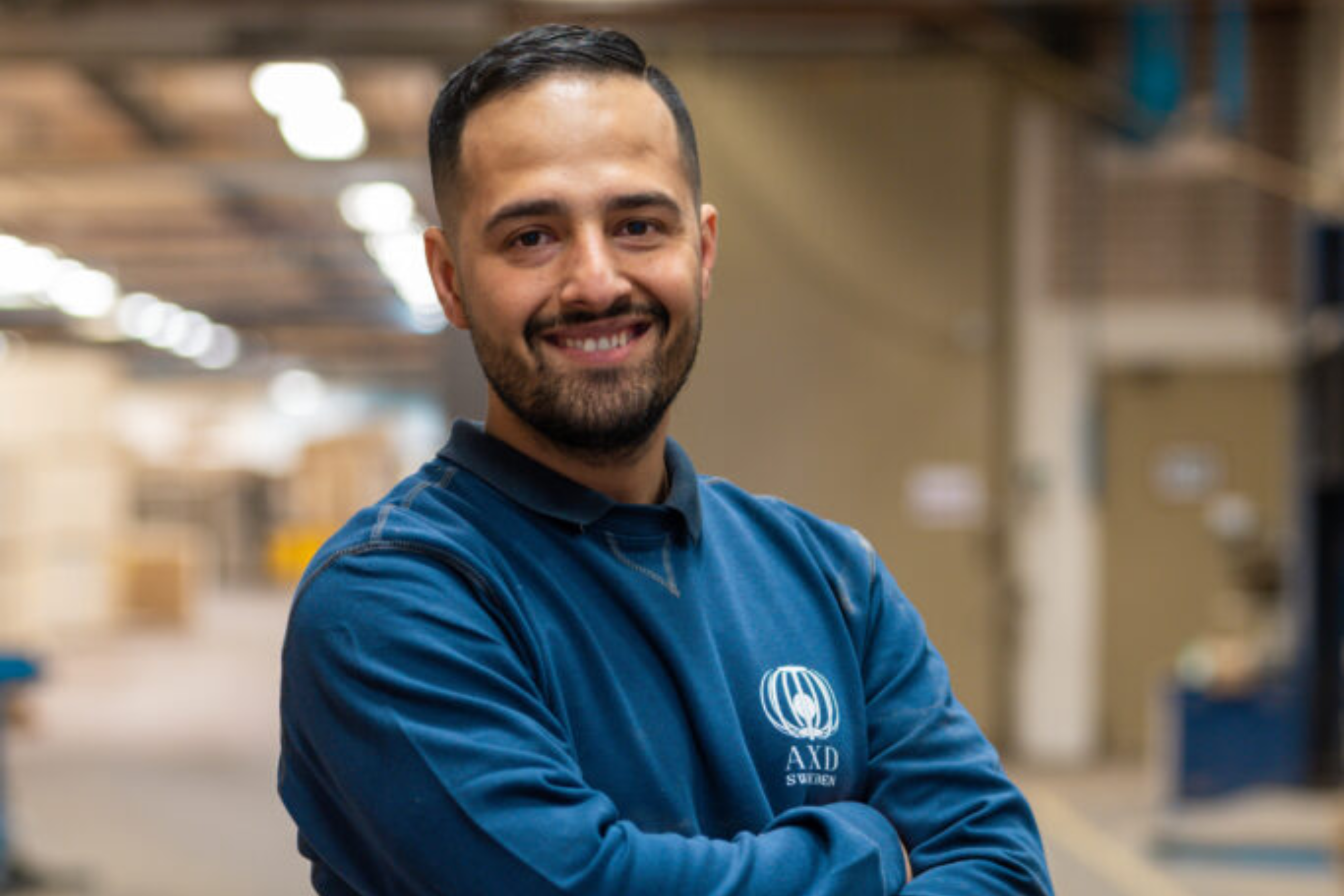 This is FERD's List
---
Ferd's List is an initiative of Junior Achievement (JA) Europe and the investment company Ferd to recognise inspirational and outstanding young entrepreneurs and leaders who create value and leave lasting footprints.
The people on Ferd's List are connected because they have all participated in a JA practical entrepreneurial programme at school.
Ferd has collaborated closely with JA Europe for many years. Ferd's List was launched in 2017.
Learn more about FERD's List!