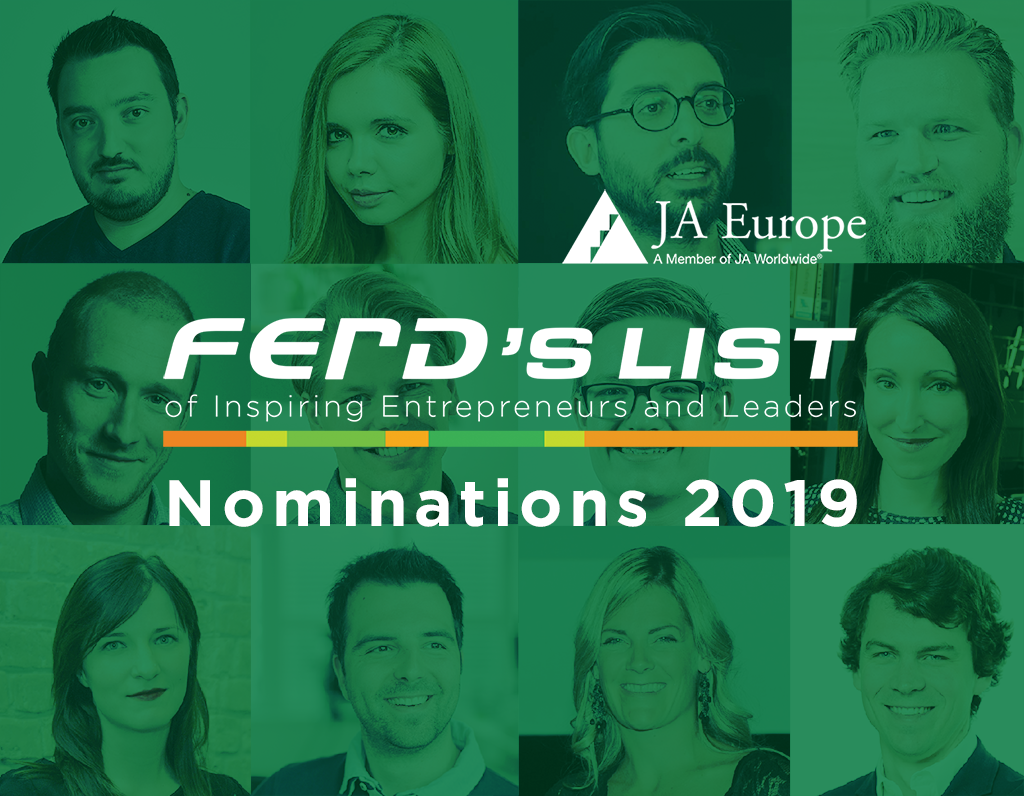 Do you know any inspiring young entrepreneurs and leaders who are JA Alumni?

We invite you to nominate JA Alumni across Europe for the FERD's LIST 2019.

The nomination process will be opened until 12 April 2019.
FERD's List aims to identify young people who achieved outstanding results in their life after the JA experience.
It looks not only on what they achieved, but wants to celebrate the pathway they are on; recognizing them for being in the moment where their potential is being transformed in greater value for the society.
FERD's LIST 2019 honourees will be celebrated during the JA Global Alumni Conference (Vienna, 29 August 2019)
The nominee should fulfill the following criteria:
Participated in a Junior Achievement company programme (or equivalent)

Outstanding young entrepreneur and/or leader aged 25 to 45

Change-maker, innovator

Evidence of a growing business or organization

Contribution to value creation

Driven by a desire to succeed and to give back at the same time; exemplary leaders and role models for others

Trustworthy, passionate, high integrity, strong communicators, good listeners, vision, grateful to their team, positive.