João Villas Boas (32) is the doctor who started a successful tourism business. The Junior Achievement programme significantly impacted his career – and life view.
---
"It is my biggest professional honour to this day to be chosen to be a part of Ferd's List – together with an incredible group of inspirational young European leaders and game changers", says João Villas Boas.
The 32-year-old Portuguese is one of six honourees on this year's list. Boas is a doctor and the co-founder and CEO of Sailside – an online boat rental marketplace that easily lets you book boats and yachts in Algarve, Porto, Lisbon, and Rio de Janeiro.
"To see my work and effort being recognised feels like a pat on the back, and it motivates me to keep improving and not disappoint myself and the ones who believe in me."
Creates value and lasting footprint
Ferd's List is an initiative of the investment company Ferd and Junior Achievement (JA) Europe
---
"The list aims to recognise inspirational young entrepreneurs and leaders who have participated in an entrepreneurial program of JA – and who create value and lasting footprints," says Johan H. Andresen, owner and chairman of Ferd and the partner of the prestigious list.
Read more about the six honourees on this year's list.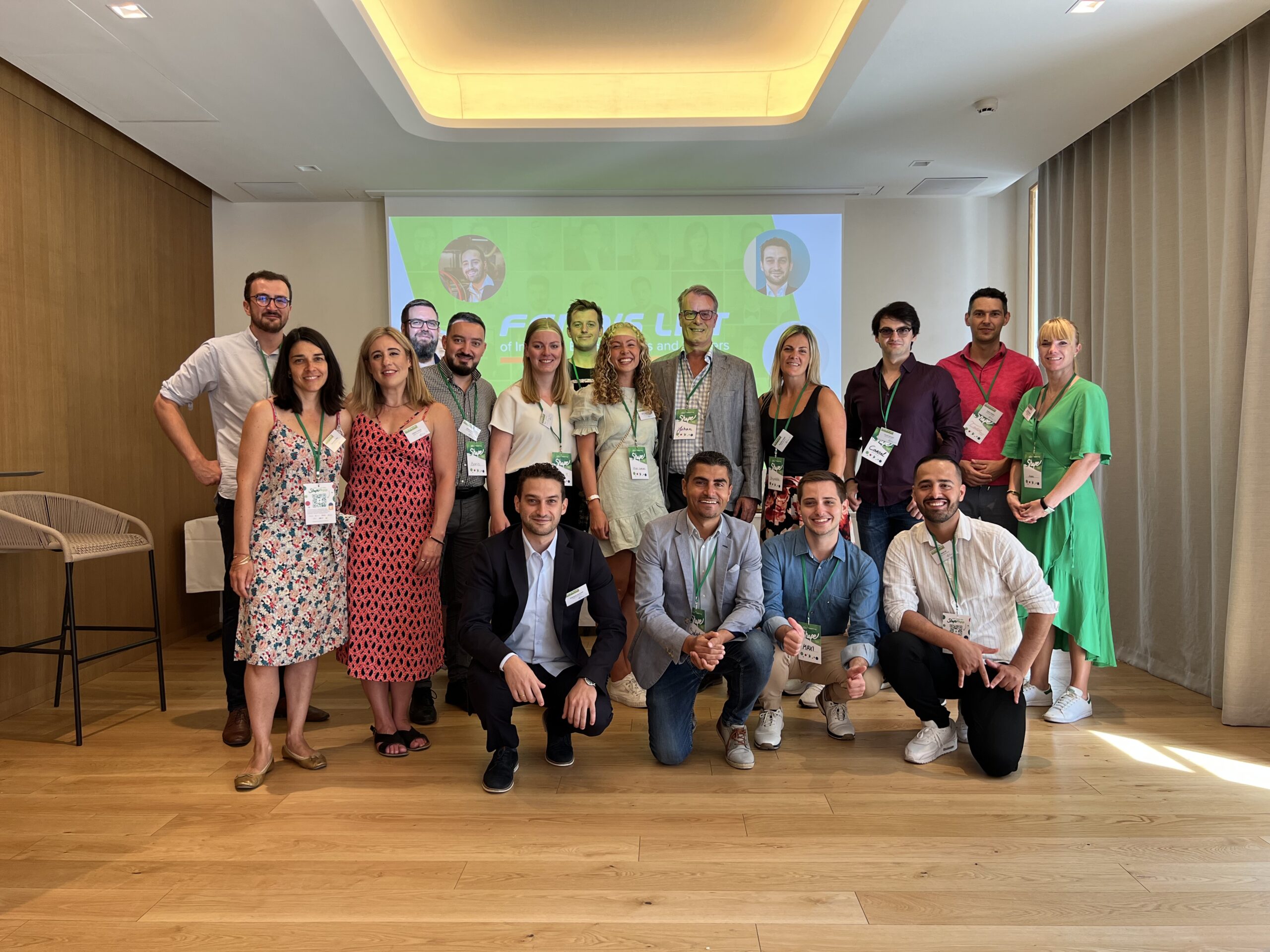 JA Europe is the largest European non-profit dedicated to preparing young people for employment and entrepreneurship through its core programs, online events, and activities.
Learn more about JA Europe.
Making boats and yachts more available
---
João Villas Boas got the business idea for Sailside when he was on holiday in Turkey with his ex-girlfriend. When they wanted to rent a boat, they had to face both language issues and tiresome price negotiations.
"I thought to myself that when I return to Portugal, I'll build a web app in which people can search for the perfect boat, sorted by price, location, amenities, et cetera. So, I found a problem and developed a solution that people were willing to pay for," he summarises.
Sailside currently has nine employees and has significantly impacted people's access to yachting. Being present in Brazil, the concept also contributes to solving the problem of the seasonality of boat rental in Europe.
The company is considered one of Portugal's top 20 tourism start-ups, and Boas has won several start-up awards. They are now in the process of raising more capital to develop further.
Wants a broad impact
---
Boas participated in JA Portugal's Start-Up Programme in 2015 and 2016 as the only one from medical school. During this year, he started his first company – Couch – a digital platform that provided online psychological consultation through videoconference. Couch is now Clinica da Boavista and is still in progress.
"I knew I wanted to have a broader impact than just being a clinician. JA's programme gave me the opportunity to work in a multidisciplinary team, which was very useful. And it greatly influenced my view of the world and my career. I realised that I will always be an entrepreneur, mainly within healthcare and hospitality," he says.
The nomination describes Boas as a natural-born leader with a remarkable ability to listen deeply to others, motivate and build strong teams.
Team dynamics is something that Boas knows more about than most people. Through his ongoing PhD, he investigates what characterises start-up teams that reach peak performance and raise funding. The city of Lisbon also applies the findings from his studies in creating a "start-up factory".
Curious about life
---
Boas is currently writing a book about self-defence against depression and anxiety, and his PhD studies are therefore on hold for a year. He is also working as a doctor in addition to running a successful start-up. In other words: Life is busy for the 32-year-old. Just the way he likes it.
"What drives me is always to be better than yesterday – and pure curiosity about the world and my own capabilities. Life is an adventure, and every day I write a new scene in that story in which I am the main character. I'm super curious about the coming chapter," he says and adds:
"I want to live a life worth living, where I fulfil my potential, help the ones around me fulfil theirs, and make the world a better place."
This is FERD's List
---
Ferd's List is an initiative of Junior Achievement (JA) Europe and the investment company Ferd to recognise inspirational and outstanding young entrepreneurs and leaders who create value and leave lasting footprints.
The people on Ferd's List are connected because they have all participated in a JA practical entrepreneurial programme at school.
Ferd has collaborated closely with JA Europe for many years. Ferd's List was launched in 2017.
Learn more about FERD's List!