Peter Pašek wants his colleagues and clients to leave a positive mark on the world – while achieving their dreams.
---
"I'm happy to be on Ferd's List together with huge names," says Peter Pašek, one of the six honourees on this year's list.
He is the managing director and partner of Accace Slovakia – a company that provides a wide range of services within accounting, tax and law, HR administration, and business advisory.
"Our mission is to support our clients, colleagues and partners in reaching their dreams while leaving a positive imprint on the world", says Pašek.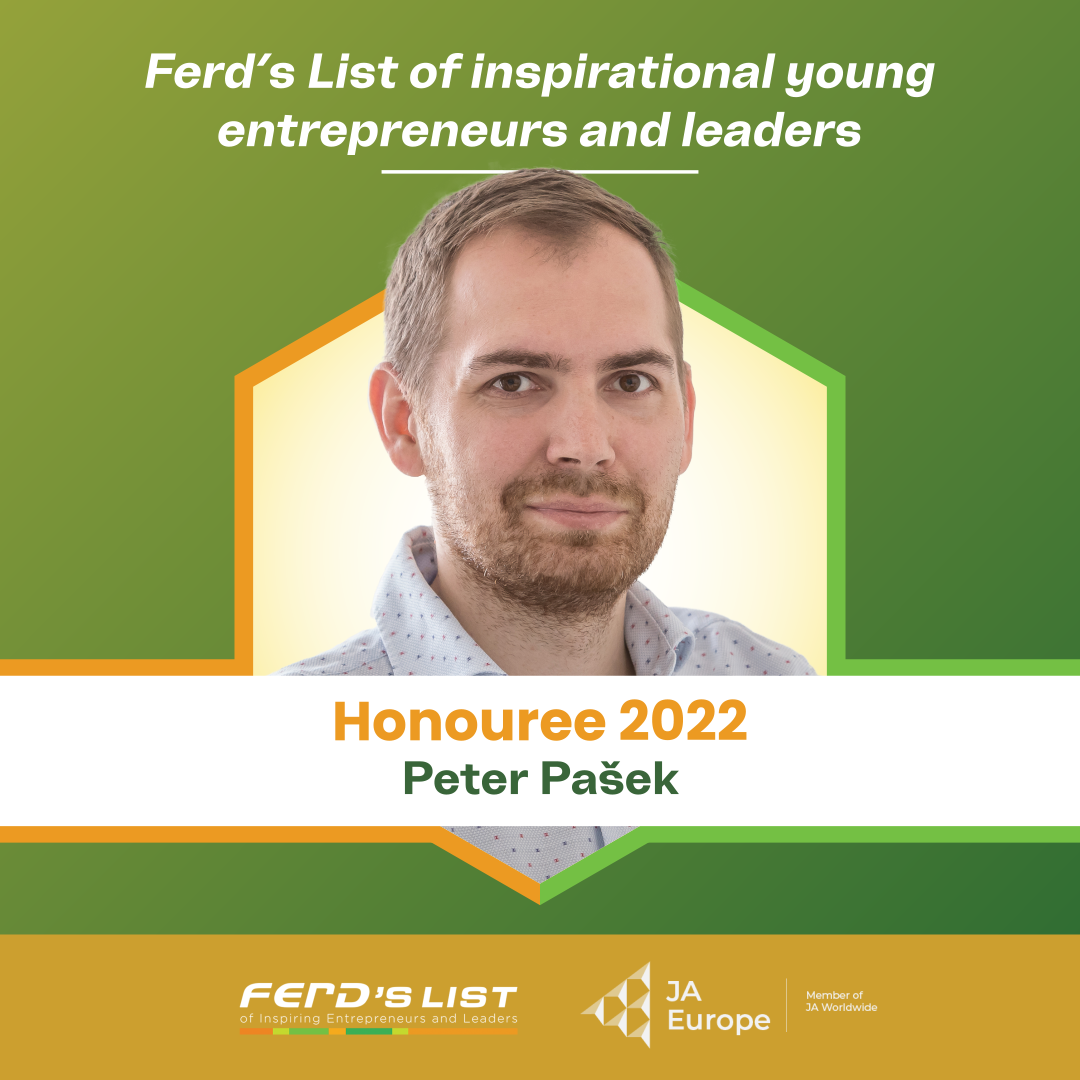 Create value and lasting footprints
---
Ferd's List is an initiative of the investment company Ferd and Junior Achievement (JA) Europe. The list aims to recognise inspirational young entrepreneurs and leaders who have participated in an entrepreneurial program of JA – and who create value and lasting footprints.
"Ferd's List includes young people who have already left their mark on society – by creating job opportunities for others, helping to solve societal or social problems, or giving something back to society in other ways. They are inspiring role models at the beginning of a life journey that carries great promise," says Johan H. Andresen, owner and chairman of Ferd, and partner of the prestigious list.
Read more about the six honourees on this year's list.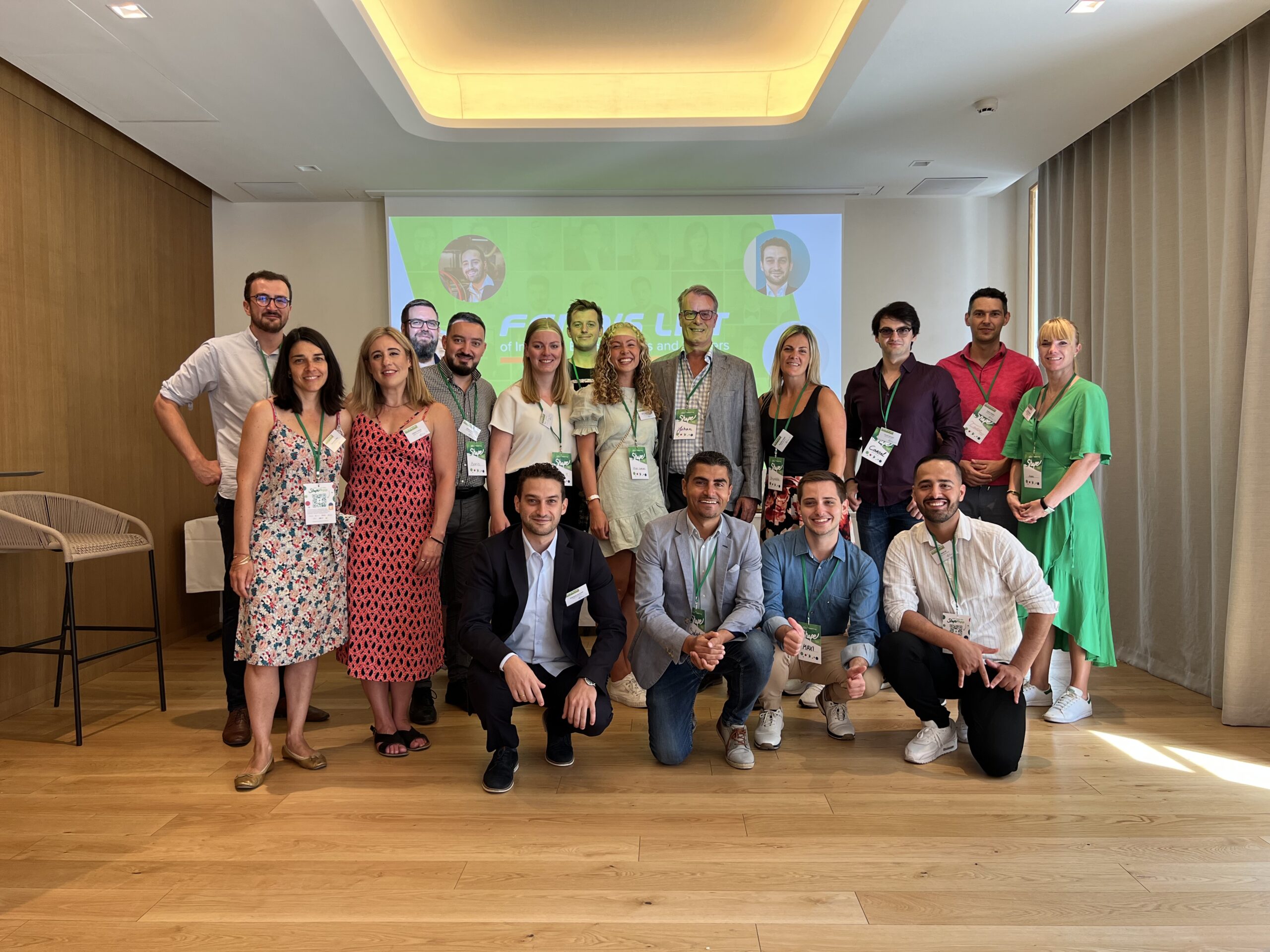 JA Europe is the largest European non-profit dedicated to preparing young people for employment and entrepreneurship through its core programs, online events, and activities.
Learn more about JA Europe.
Peter Pašek participated in the Junior Achievement (JA) Company Programme in Bratislava in 1999/2000, which gave him valuable experiences. Today, Accace is one of the partners of the programme.
"JA allows high school students to try running a real company, linking theory to practice. That's why we are happy to be a partner in this project – and I'm grateful for the chance I get to help turn people's ideas into reality," says Pašek.
Supporting the local community
---
Peter Pašek started in Accace as a talented tax consultant in 2006 and worked his way up to the top, where he's been for the last nine years. As the managing director, Pašek has been central to the development and success of the company – which now engages more than 160 professionals and serves over 2000 clients in Slovakia.
The nomination for Ferd's List describes Pašek as an outstanding leader with exceptional results, an enthusiast for innovative solutions, and with a real passion for his local community.
"As a company, we have reached greatness when profit is no longer our main goal. I am not saying that profit isn't important, but just as we should be able to share it with our colleagues, we should also use it to support public benefit projects around us," says Pašek.
That's why he initiated #accacelife, a non-profit focusing not only on corporate social responsibility but on a great range of voluntary work and donations to support the surrounding local communities. He also established one of the most significant accelerator projects for Slovak start-ups, providing them with mentoring, workshops, and financial support.
"It is a goal that the young people who want to start a business don't have to move from the country – but can stay here and create jobs. Many of them will have to expand in the European market, but it is important that they can start here in Slovakia," Pašek emphasises.
To support young, ambitious entrepreneurs even more, Pašek established the investment company InvAce. They also facilitate access to capital for start-ups and represent their interest in negotiations with big investment players.
"One of the start-ups we supported from the very beginning was sold to Microsoft this year. Stories like that make us proud and happy," says Pašek.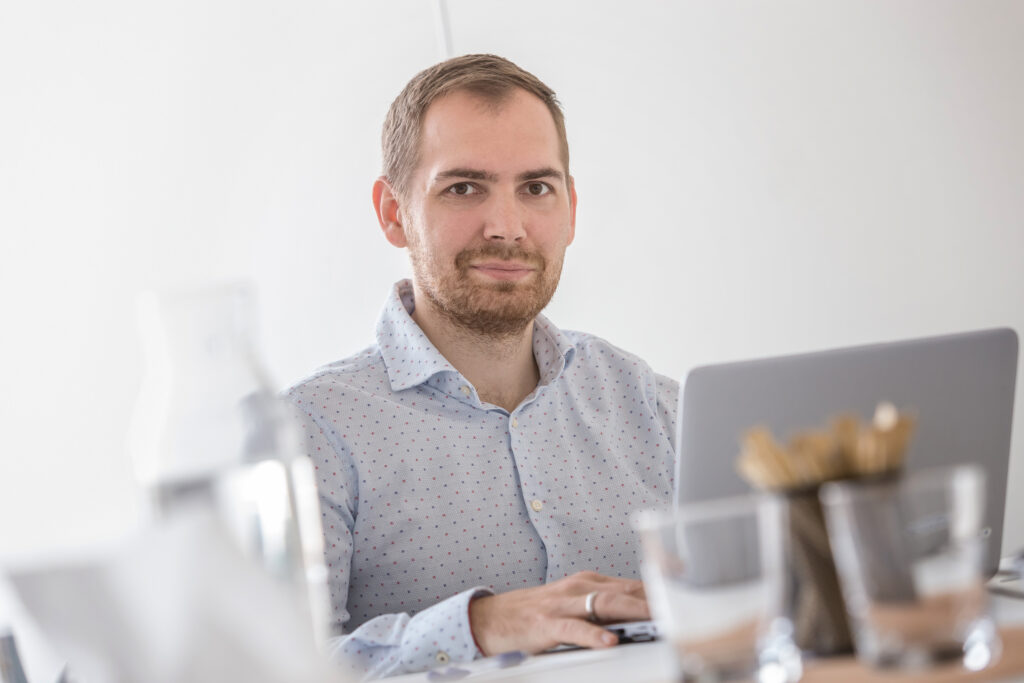 Grateful for groceries
---
As a professional hockey player for 20 years, Pašek knows how important it is to play as a team – and at the same time, give his best as an individual. His hockey career also brought him to the USA in the 90s – where he experienced a different life.
"Coming from an Eastern bloc country, I saw how different life could be. In the beginning, it was an important motivation for me to create a life like that", says the 39-year-old, who lives in Bratislava with his wife and their daughter.
"I have no illusion that I can make everyone happy. But I want all my colleagues to be able to buy what they want at the grocery store without having to check the price. And I want our children to be able to choose the education they want."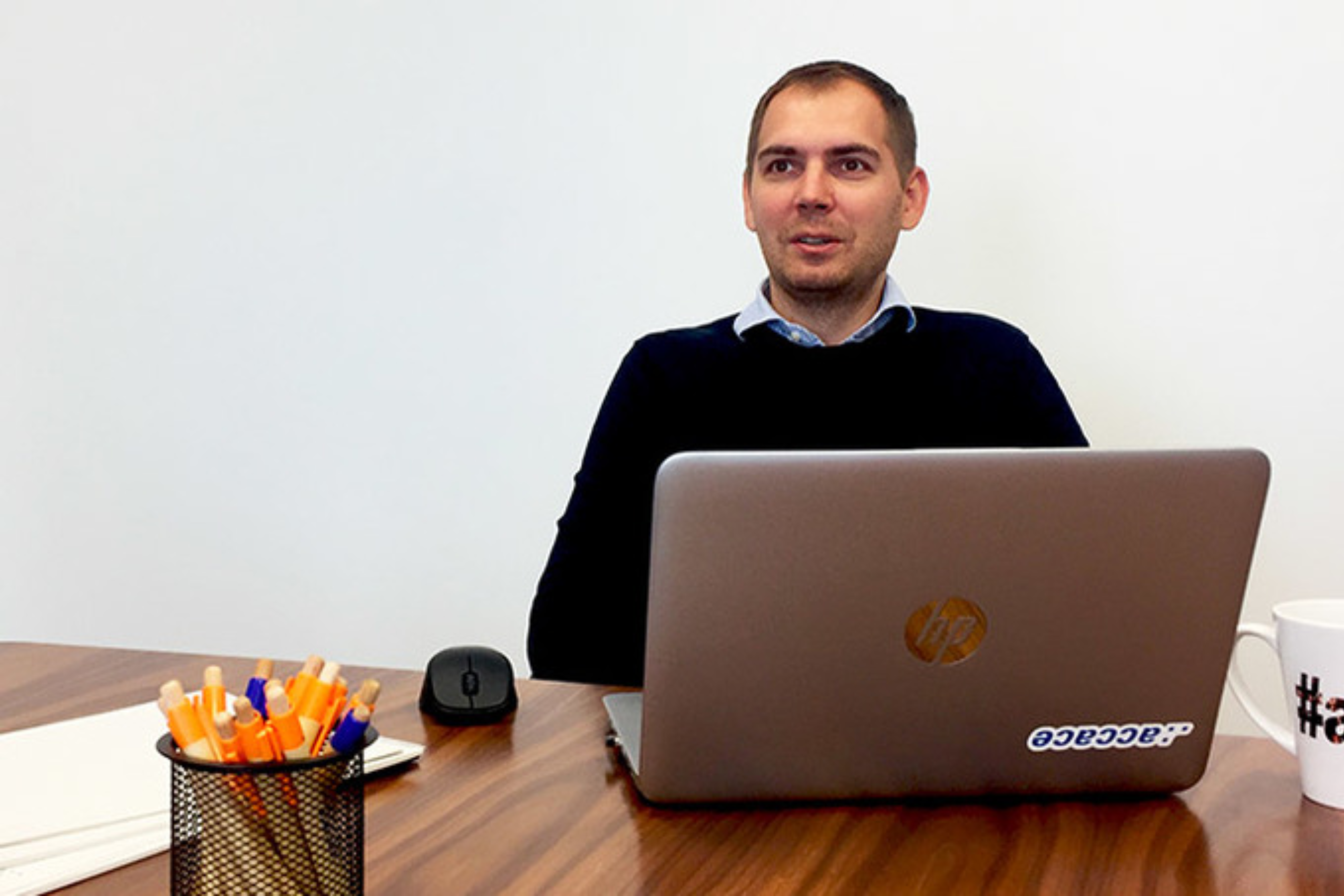 This is FERD's List
---
Ferd's List is an initiative of Junior Achievement (JA) Europe and the investment company Ferd to recognise inspirational and outstanding young entrepreneurs and leaders who create value and leave lasting footprints.
The people on Ferd's List are connected because they have all participated in a JA practical entrepreneurial programme at school.
Ferd has collaborated closely with JA Europe for many years. Ferd's List was launched in 2017.
Learn more about FERD's List!